Sports Day at PIOLAX INDIA
No.2016_01 [ March 29, 2016 ]
Encouragement, Appreciation and conducting recreation programs means a lot to an employee working in an organization. These motivate the employee to work hard for the company and give his best to serve the company.

In 2015, November & December Chennai was affected from heavy floods it has almost continued for 15 days. All the companies in Sricity and Chennai were affected for their production and supply PIOLAX INDIA is also not an exception for these lose. Once we have got relieved from this, PIOLAX INDIA was back to make the preventive measures for the loss caused by the flood and made ran their production to fulfill all their customer needs.

On the other hand, PIOLAX INDIA planned for its factory expansion and made a deadline to complete it at the end of May 2016. Although PIOLAX INDIA is in this busy schedule management have never got back to conduct the Motivation & Recreation Programs for the employees.

As a part of Employee Motivation, from this year onwards PIOLAX INDIA Management got into a new step by conducting the Sports Day for Employees once in every quarter. We have celebrated our first Sports Day on 20th February 2016. All our employees have participated in all the events with enthusiasm.

PIOLAX INDIA especially selected Sports & Games because, sports & games includes Teamwork, Self Confidence, Unity etc., which helps the employees to easily work as teams, which in return helps for the better yields of the company.

PIOLAX INDIA has 110 employees. All the employees have participated in different Sports & Games like Volley Ball, Cricket for Gents and Musical Chairs, Lemon & Spoon and Rangoli Competition for Ladies. Cricket: The game of cricket has earned world-wide popularity. Cricket is a most famous and passionate sports of India for many years. Although the National Game of India is Hockey, Cricket has more craze among Indians rather than all other games. How much is Cricket popular in India that it has spread all over India more than a religion. Every Indian irrespective of their religion, status enjoys and love cricket. It is also considered as a prestigious game in India and plays a significant role in now a day's day to day life.

Cricket will be played in different formats like Test Match, One day & Twenty - Twenty. Nationally, Indian Cricket is also popular as two leagues IPL (Indian Premier League) & CCL (Celebrity Cricket League).

IPL will be the competition between different teams, each team will be a combination of the professional cricketers from different countries playing cricket.

CCL is a cricket league in which the participants will be the film stars of different states in India. Film Stars from each state will form into a cricket team and participate in the competition. The money obtained in conducting this league will be utilized for the treatment and welfare of the people suffering from Medical illnesses such as Cancer, Heart Diseases, HIV positive etc. Rangoli: Rangoli is a Traditional Practice of India Culture. Rangoli, also known as Kolam or Muggu, is a folk art from India in which patterns are created on the floor in living rooms or courtyards using materials such as colored rice, dry flour, colored sand or flower petals. It is usually made during Diwali, Onam, Pongal and other Indian festivals. They are meant to be sacred welcoming areas for the Hindu deities. Designs are passed from one generation to the next, keeping both the art form and the tradition alive.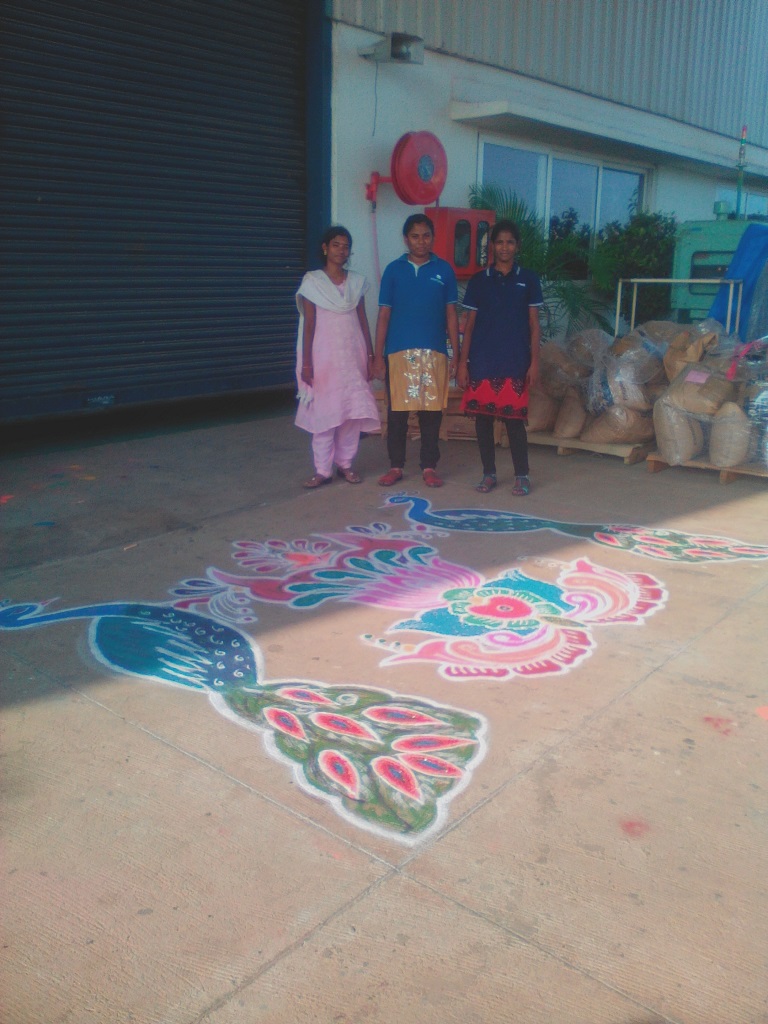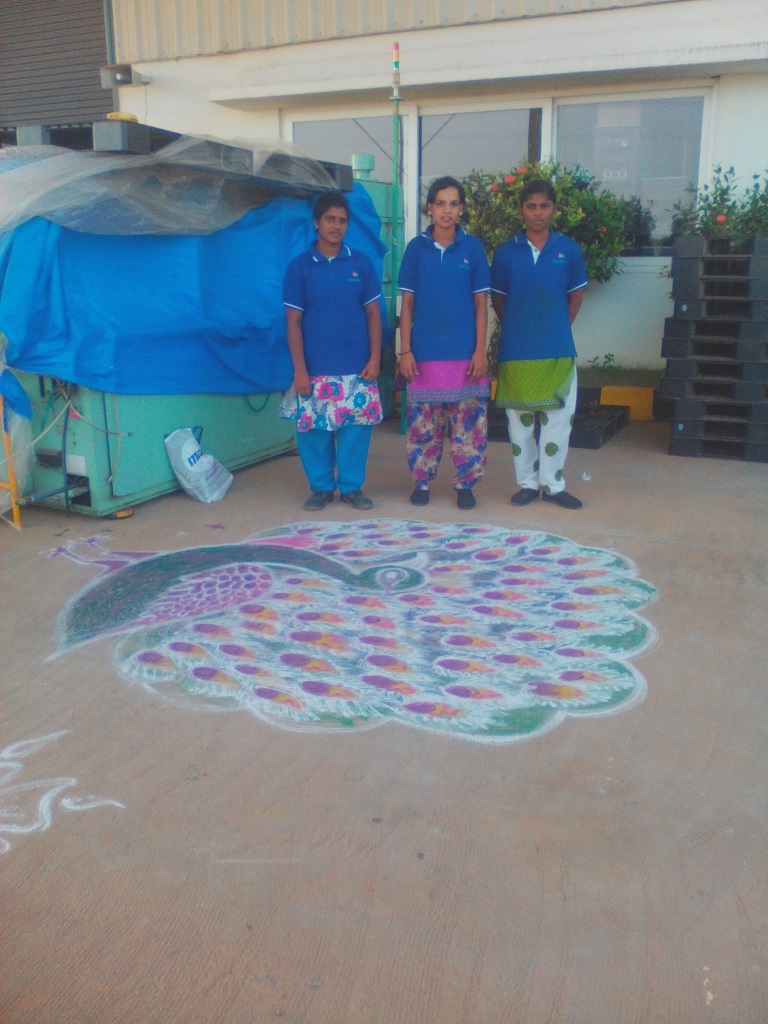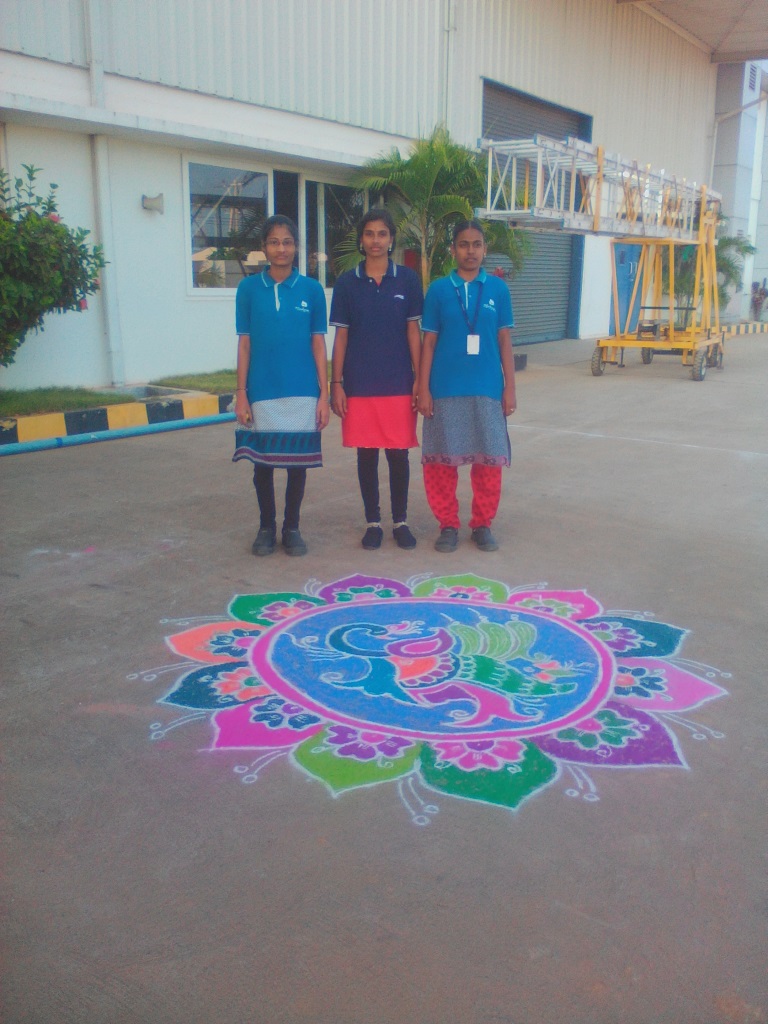 The purpose of Rangoli is decoration, and it is thought to bring good luck. Design depictions may also vary as they reflect traditions, folklore and practices that are unique to each area. It is traditionally done by women. Generally, this practice is showcased during occasions such as festivals, auspicious observances, marriage celebrations and other similar milestones and gatherings. Rangoli designs can be simple geometric shapes, deity impressions, or flower and petal shapes (appropriate for the given celebrations), but they can also be very elaborate designs crafted by numerous people. PRIZE DISTRIBUTION: Winners and Runners in all the Sports & Games were appreciated and given the medals & certificates as a token of Appreciation. At the time of Prize Distribution the conductor said "All the PIOLAX employees should work enthusiastically for the profits of the company as how they have participated in the sports & games. If all the employees succeed in doing so, we will celebrate our next Sports Day in a better way".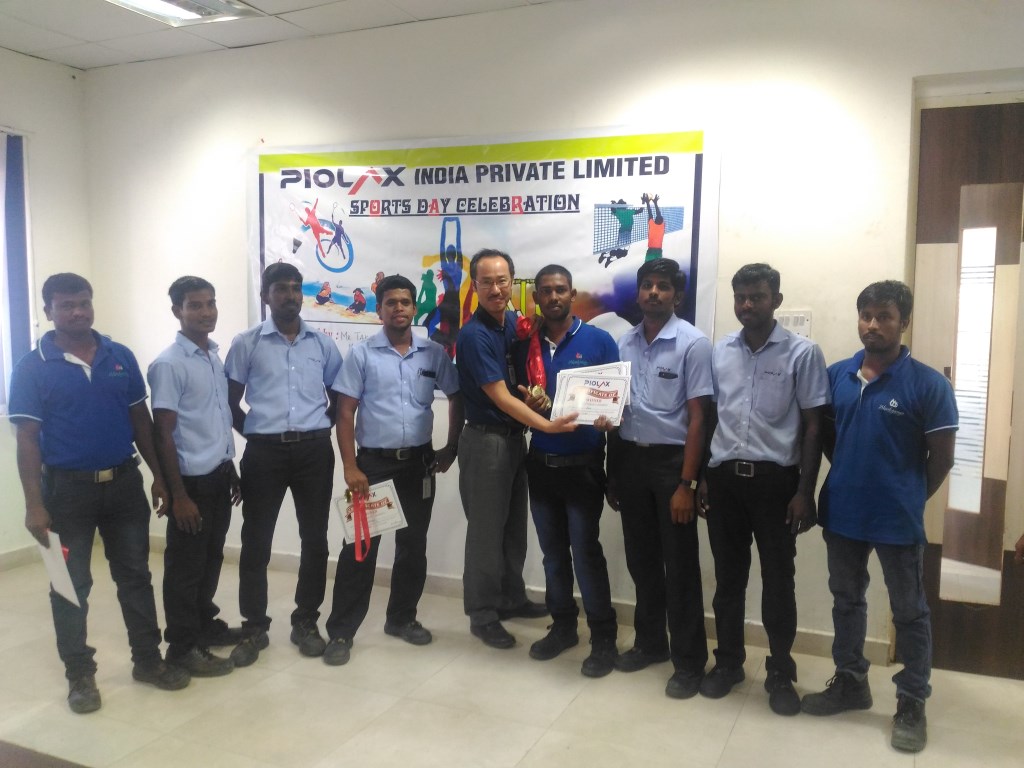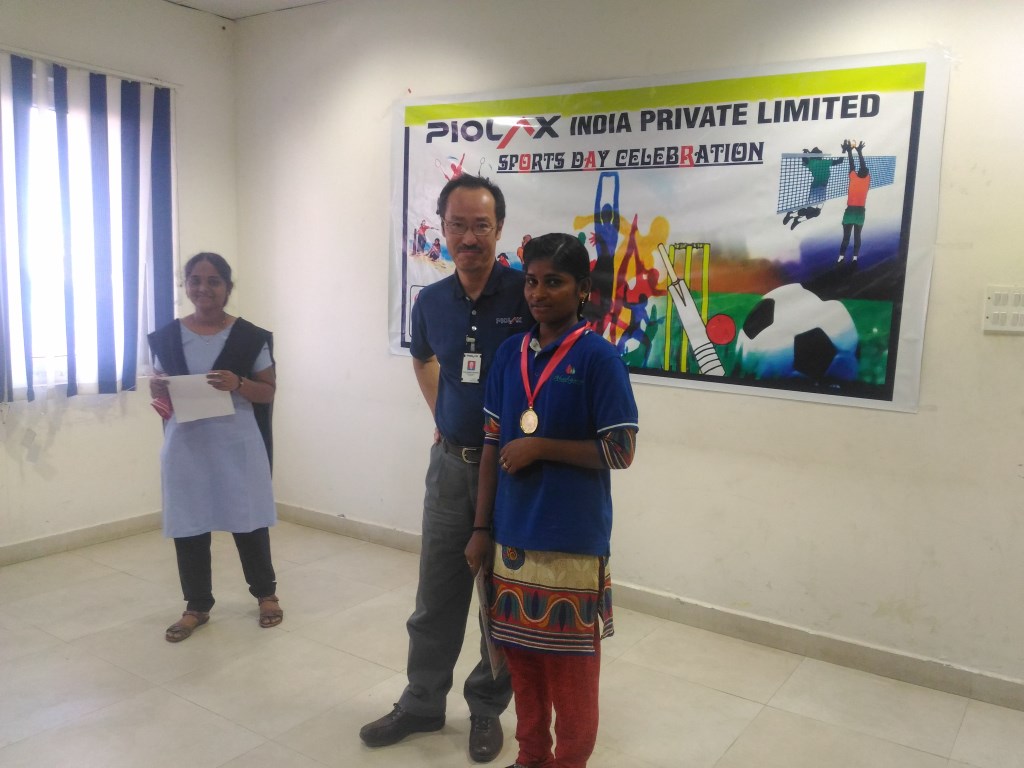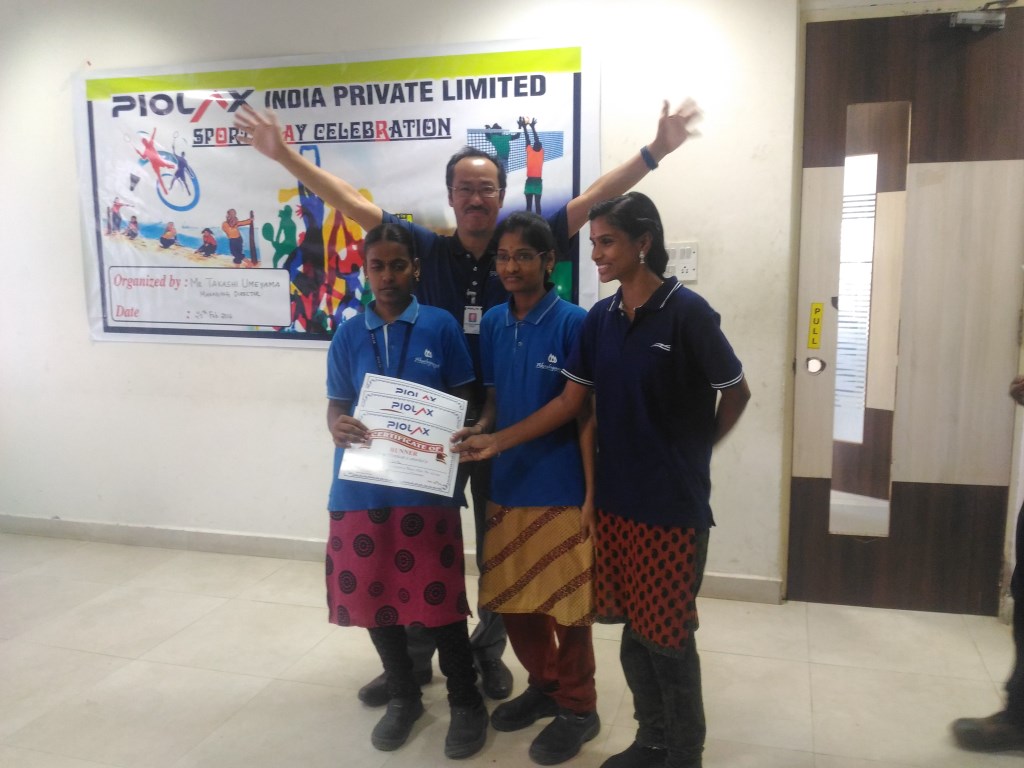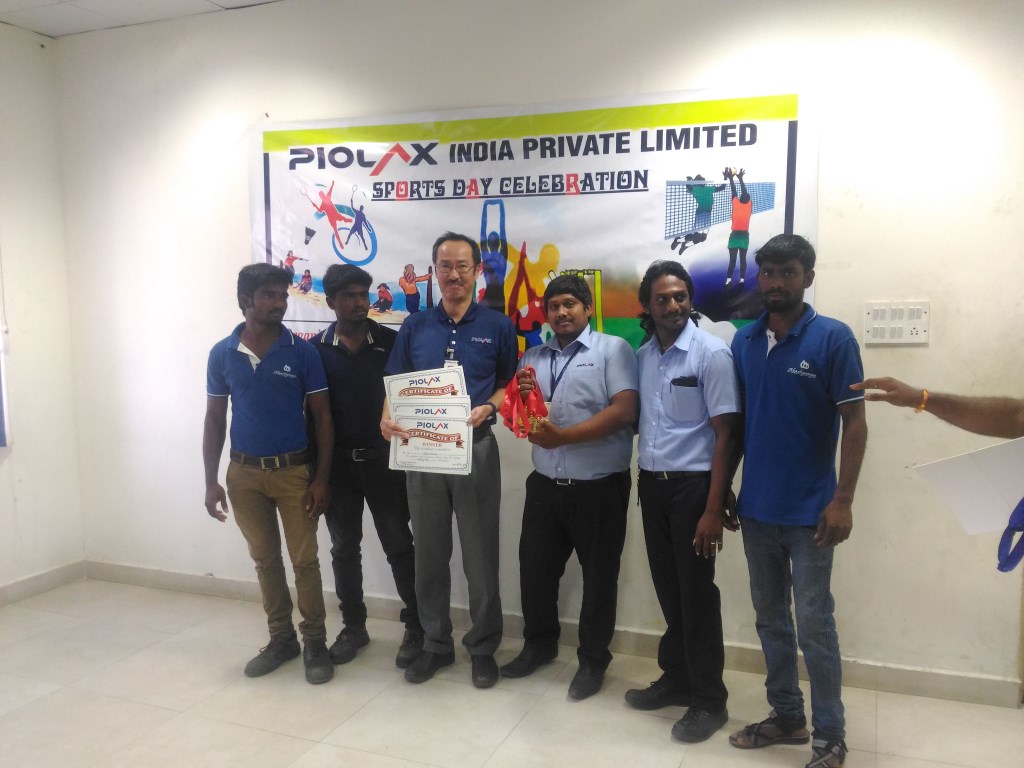 ---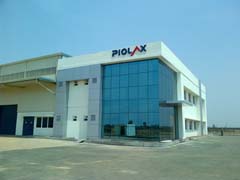 March 29, 2016
Special Correspondent in India: J
---