Fall in Georgia
No.2012_06 [ October 23, 2012 ]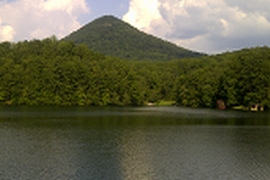 The weather is starting to cool off, the leaves are starting to change color in the North Georgia Mountains, the local Festivals, arts and crafts shows are being planned, but to many "Fall in Georgia" means Football Season.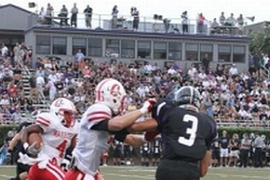 Friday nights in Cherokee county includes 6 high school teams playing in their stadiums through out the county. Several thousand family and friends will gather to cheer on their team.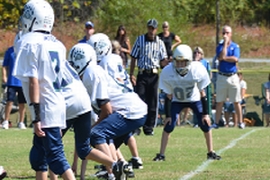 Saturday mornings are filled with the younger players from various schools and leagues in the county, also several thousand people will gather with their picnic baskets, coolers and blankets to watch and cheer for their junior champions. Most of the younger players, some start at 5 years old, are just enjoying the game and most don't even bother to keep score at this age. "Just have Fun" is the goal for this age group.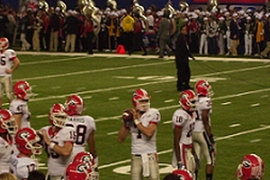 On Saturday afternoon the more serious fans come out for the College games. The two larger state universities are the Georgia Bulldogs in Athens, 60 miles from our plant in Canton and the Georgia Tech Yellow Jackets in Atlanta, about 30 miles from our plant. Both teams are usually sold out and have up 90,000 fans at each game.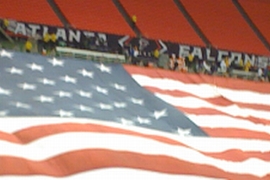 On Sunday afternoon the very serious fans come out to cheer on our professional NFL team the Atlanta Falcons. This stadium holds 73,000 fans and is usually full for the 8 home games.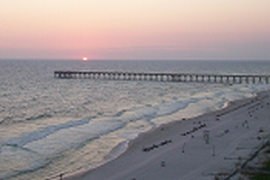 So even though there are many things to do and see in the beautiful state of Georgia from the coast to the mountains, big city and small towns.Fall in Georgia brings out thousands of football fans of all ages every weekend. Hopefully many of you can visit us someday to experience the beauty and excitement that we enjoy here in Georgia.
---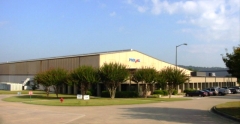 ---